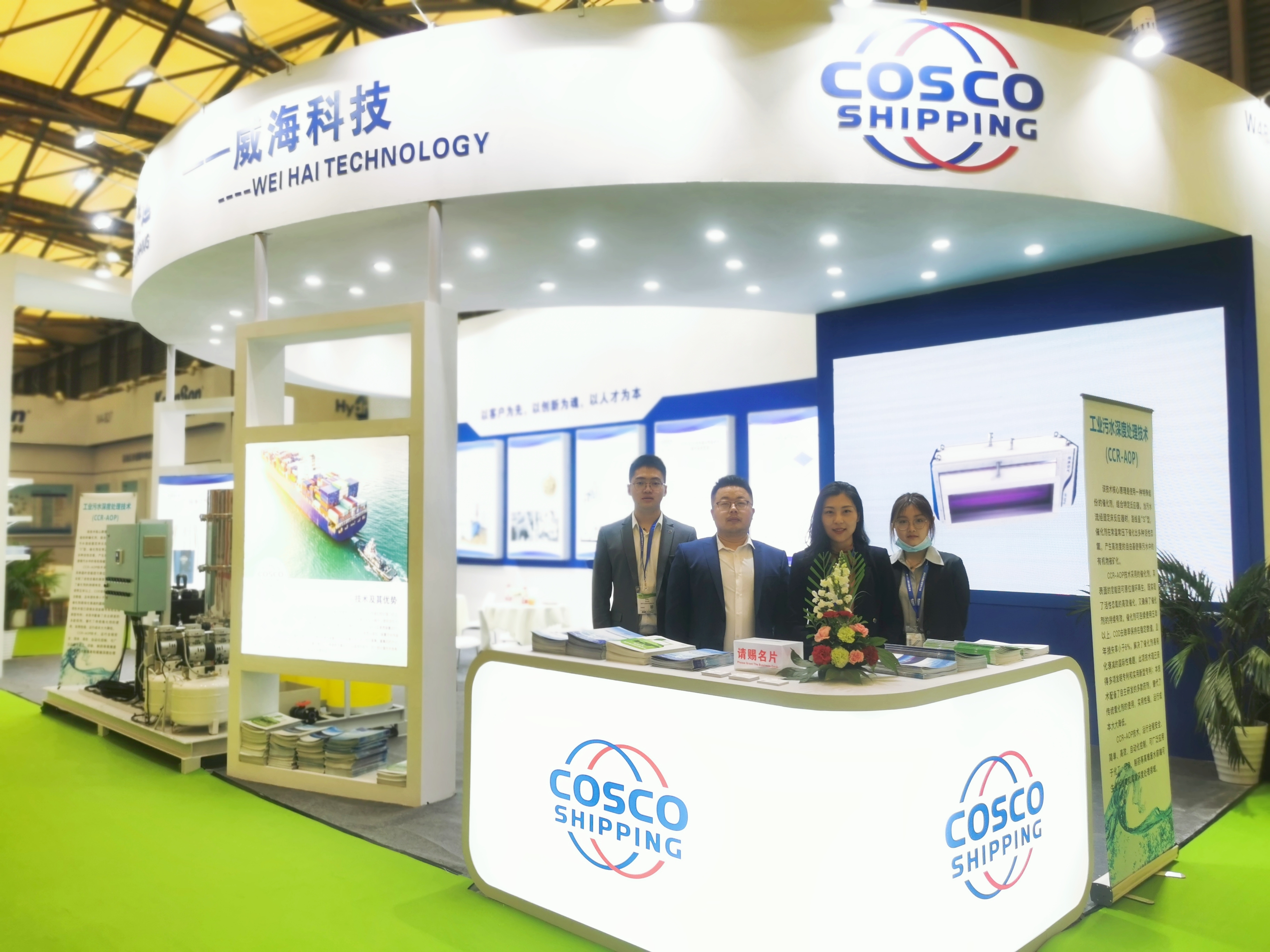 From April 20 to 22, the 22nd IE Expo China was held in Shanghai New International Expo Center. Weihai Technology brought advanced treatment technology of industrial wastewater, "pure air" ultraviolet sterilization air disinfection device and other new products to participate the Expo, which was widely concerned and highly recognized by the new and old customers
The industrial wastewater advanced treatment technical equipment of Weihai technology is an important display content in this exhibition. This technology mainly adopts advanced catalytic oxidation method, which solves the international problem of catalyst passivation attenuation, strong practical, safe, stable and reliable, low operation cost, and has obtained a number of invention patents and utility model patents. "Pure Air" ultraviolet sterilization air disinfection device is to meet the air sterilization market demand for COVID-19 epidemic. The device adopts 100% pure physical process, filter and ultraviolet disinfection combined online air conditioning disinfection treatment technology, can be configured to various air conditioning systems, to meet different requirements of air volume, through third party testing, the sterilization effect well.
At the exhibition, a continuous stream of customers came to Weihai technology booth to consult, product attention is relatively high, the network media "the circle of environmental protection" conducted a special live interview to the technical personnel of the company, deepen the customer's knowledge and understanding of Weihai's advanced technology and product superiority, shows the new look of Weihai technology diversified development, innovation and intelligent manufacturing
The exhibition has an unprecedented lineup, it fully displays the cutting-edge innovation achievements of the environmental protection industry, reflects the new height of environmental industry development in the era of low carbon. Through this exhibition, the popularity and influence of Weihai technology has been further improved, and it shows Weihai technology superb technical strength and strong product competitiveness in a new way.