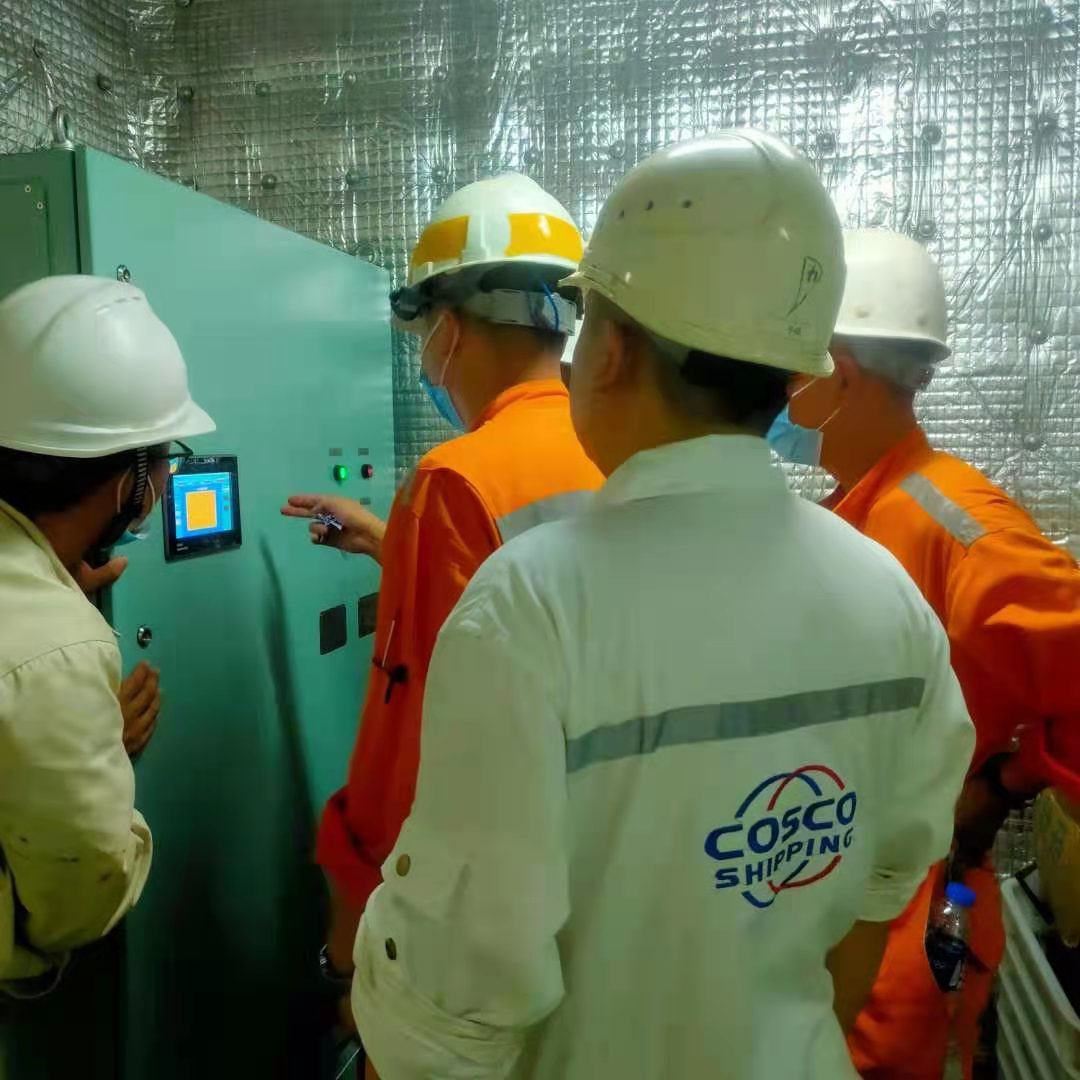 On May 27, Weihai Technology completed the installation of "pure air" central air-conditioning disinfection system on board and crew training, smoothly delivered to the shipowner. This is the first set of central air-conditioning disinfection system delivery project of Weihai Technology, the sterilizing rate of this product can be as high as 99.9%, it can better improve the indoor air quality of ships, prevent cross infection, and it is of great significance to the safety of ship epidemic prevention.
"Pure air" ultraviolet disinfection system is a kind of online air conditioning disinfection and sterilization treatment system which adopts 100% pure physical process, combine filter with ultraviolet disinfection technology together. It can be configured to various central air-conditioning systems, meet different air volume requirements. The system adopts a simple and efficient two-step processing technology, The process of disinfection does not require chemical reagents, non – residue, effectively avoid bacterial virus to produce drug resistance.
The project that has just been delivered was installed on board simultaneously with the BOS ballast water management system. To ensure the product is of good enough quality, the project can deliver on schedule, shipment center and technicians of Weihai technology actively communicate design details with shipowner and crew, under the strong support of the customer, make hoisting plan, reasonable layout, overcome the impact which has differences in series of ship, ensure the air-conditioning disinfection system and ballast water management system delivered on time.