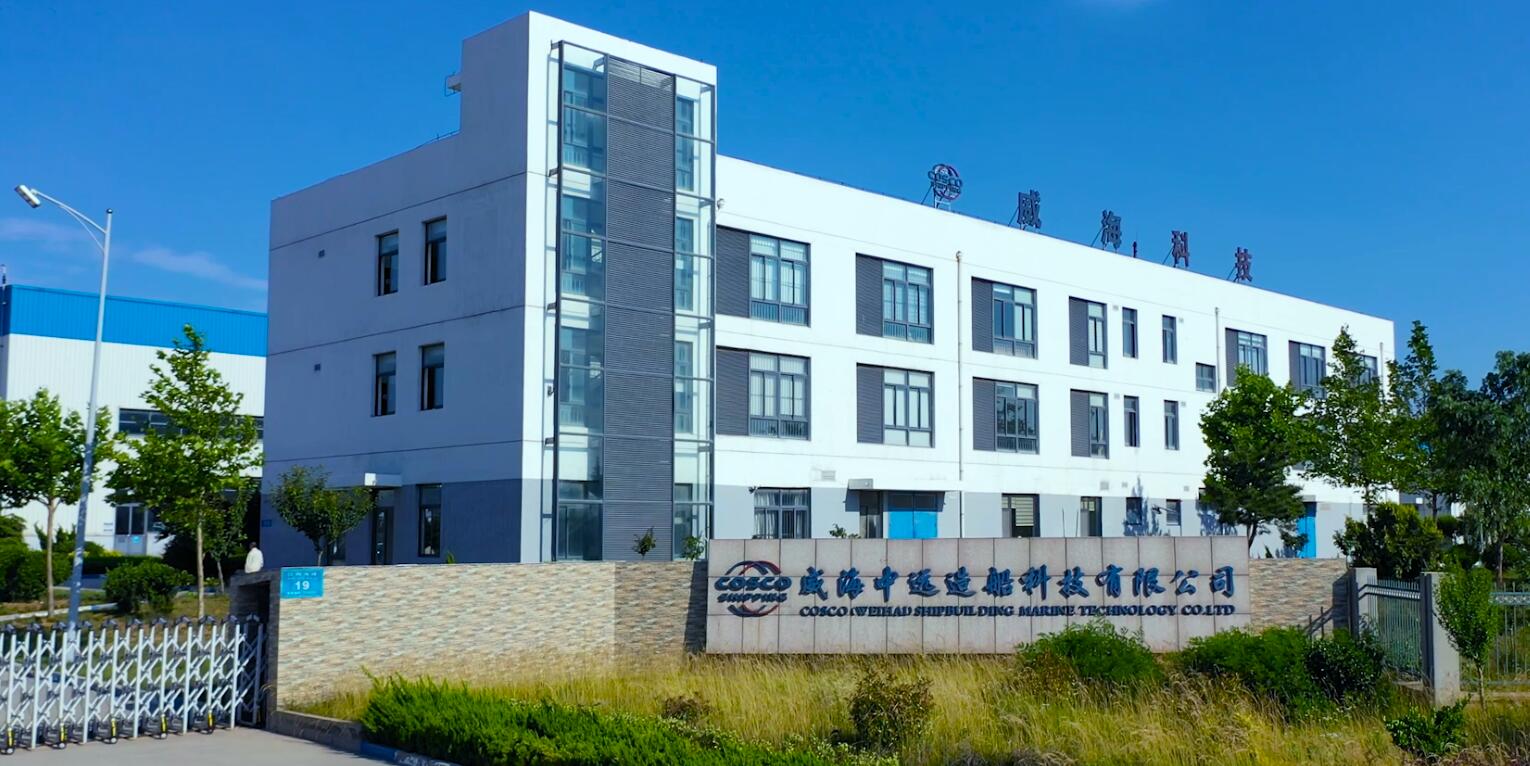 After one decade's development and innovation, WECOSCO (established in October 2011, covering an area of 100,000 square meters with total assets of CNY30 million) has grown into a technological enterprise, specializing in Ballast Water Management System, Exhaust Gas Cleaning System, Blending Oil System, Rapid Detection Device for Plankton in Ballast Water and Industrial Wastewater Treatment System. With the concept of "Client as Priority, Innovation as Soul and Talent as Root", we create a leading brand—Blue Ocean Shield. We have a research and development team consisting of doctors and postgraduates, a biological detection team, an optimization design team and a high-level professional retrofit design and commissioning team. We have over 30 after-sales service stations, and have established a long-term cooperation with global partners from 26 countries to provide the best installation and design solution and efficient after-sale service of full life circle.
On September 9th, 2019, Blue Ocean Shield Ballast Water Management System obtained USCG Type Approval Certificate issued by United States Coast Guard. It symbolizes the core competence and technological strength of Blue Ocean Shield Ballast Water Management System. The system employs a purely physical on-line treatment system which combines mechanical filtration and ultraviolet treatment technology. And during whole operation process, there is no toxic substance. BOS BWMS is widely applicable to all types of vessels, including tankers, container vessels, handy, panamax, gas carriers, ro-ro vessels and general cargo vessels. BOS BWMS can be used in seawater, fresh water and brackish waters. Now BOS BWMS has been type approved by over 10 classification societies.
We have a functional laboratory equipped with the most advanced technology of FDA fluorescent staining method for rapid detection of ship ballast plankton. On the basis of the principle, Blue Ocean Shield rapid detection device of ballast water has been successively upgraded to the 3rd generation. According to the third party accuracy verification report from First Institute of Oceanography, Ministry of Natural Resources and ballast water testing laboratory of Shanghai Ocean University, the difference between test result obtained from the BOS rapid detection device and the lab detailed analysis is within 10% and the repeatability accuracy is above 90%.
We have an advanced functional laboratory for wastewater treatment technology and have developed the advanced catalytic oxidation catalyst. Based on the 3D-ECO Fenton Oxidation technology, our treatment for waste water from printing and dyeing industry meet the discharging standard.
Remain true to our original aspiration and keep our mission firmly in mind. In the future we will continue to strive for a technological corporation which focuses on high-end equipment manufacturing, research and development and system integration, with research and innovation as the core competence. We will continue to supply superior, efficient and environmental products to our clients. We are striving for pushing the world forward with innovation.